Photographs gallery
Fancy some pictures?
---
Helen Cohen's original drawings
Original drawings of Sherlock Holmes, The Prisoner, James Bond, Clint Eastwood and others.
---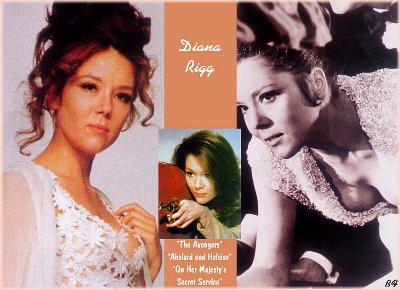 | | |
| --- | --- |
| Cathy Gale (Honor Blackman) | Tara King (Linda Thorson) and Emma Peel (Diana Rigg) |
The Diana Rigg patchwork has been sent to me by a friend, and I do not know its author (I would appreciate you let me know if you find the same picture elsewhere on Internet).
| Gareth Hunt | Lew Grade | Albert Fennel |
| --- | --- | --- |
| | | |

The three photographs ubove come from the picture below :

PAP 226659-1 (K-B) London: 19/2/88: PA: Cartland's first film
Romantic novellist Barbara Cartland (centre) cashes her chips on a new venture in London today, with the stars of a new video of one of her boks Hazard of Hearts. The film was produced by Lord Grade (top, 2nd right) and Albert Fennell (top right) and is the first time one of her books has been filmed. From the left are its stars (top) Edward Fox, Gareth Hunt and Marcus Gilbert and (bottom) Helena Bonham-Carter and Fiona Fullerton. Press Association Photos.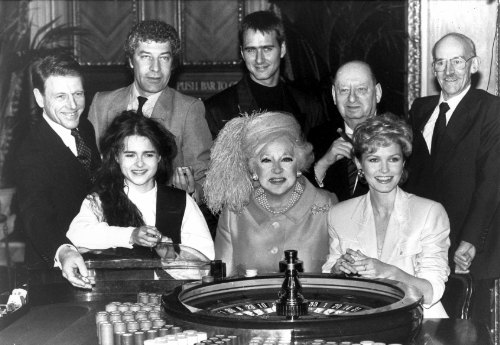 ---
Space 1999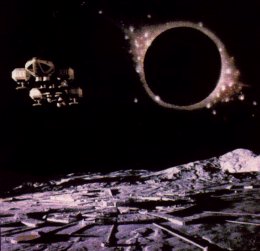 An eagle above Alpha moonbase in The Black Sun
---
Aller à l'Épisothèque
Back to the Pr Belphegor's TV web site


Go to Bad news travel fast
File created 23rd July 1996, last update 22/1/98 by Baptiste MARCEL (voir page Contact), located in Nogent-sur-Marne (France). Feedback is welcomed.
If you enjoyed this page, please do not forget to visit my homepage and to request more information about this site.